Gamma Personal Radiation Detector PM1401MA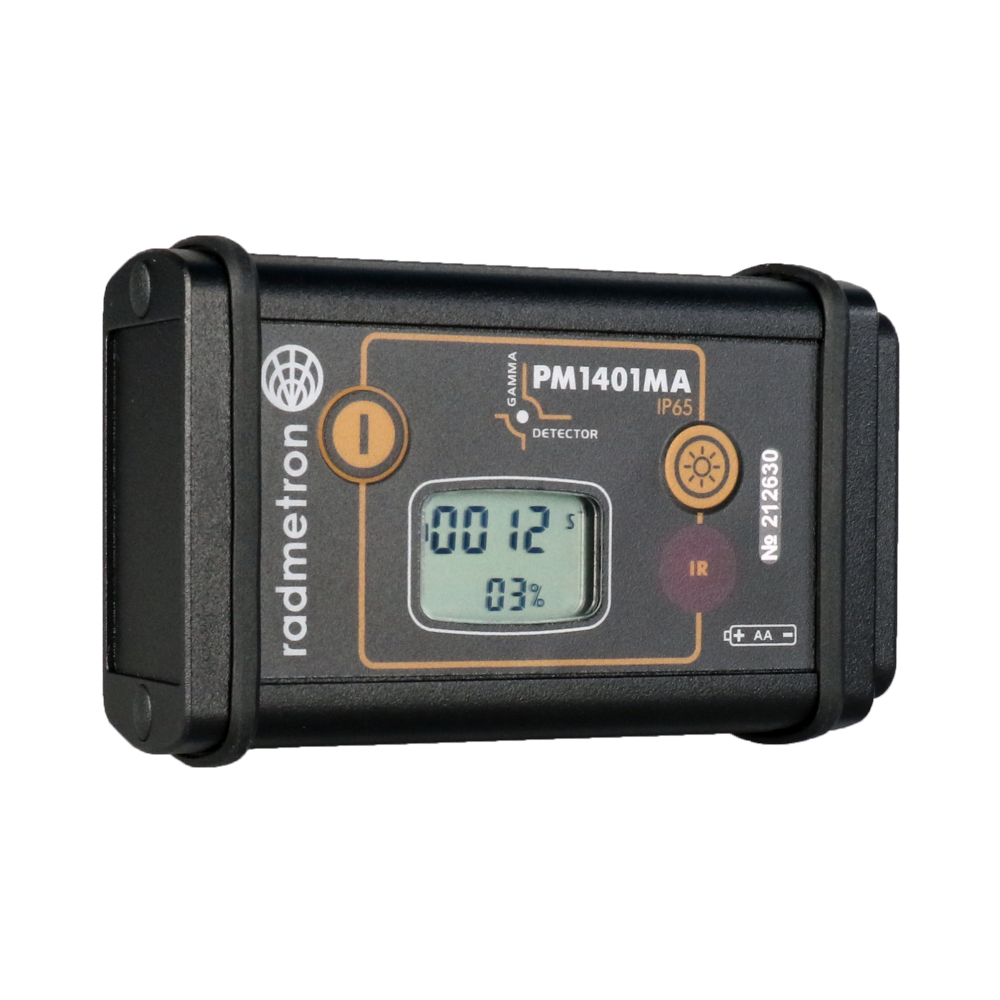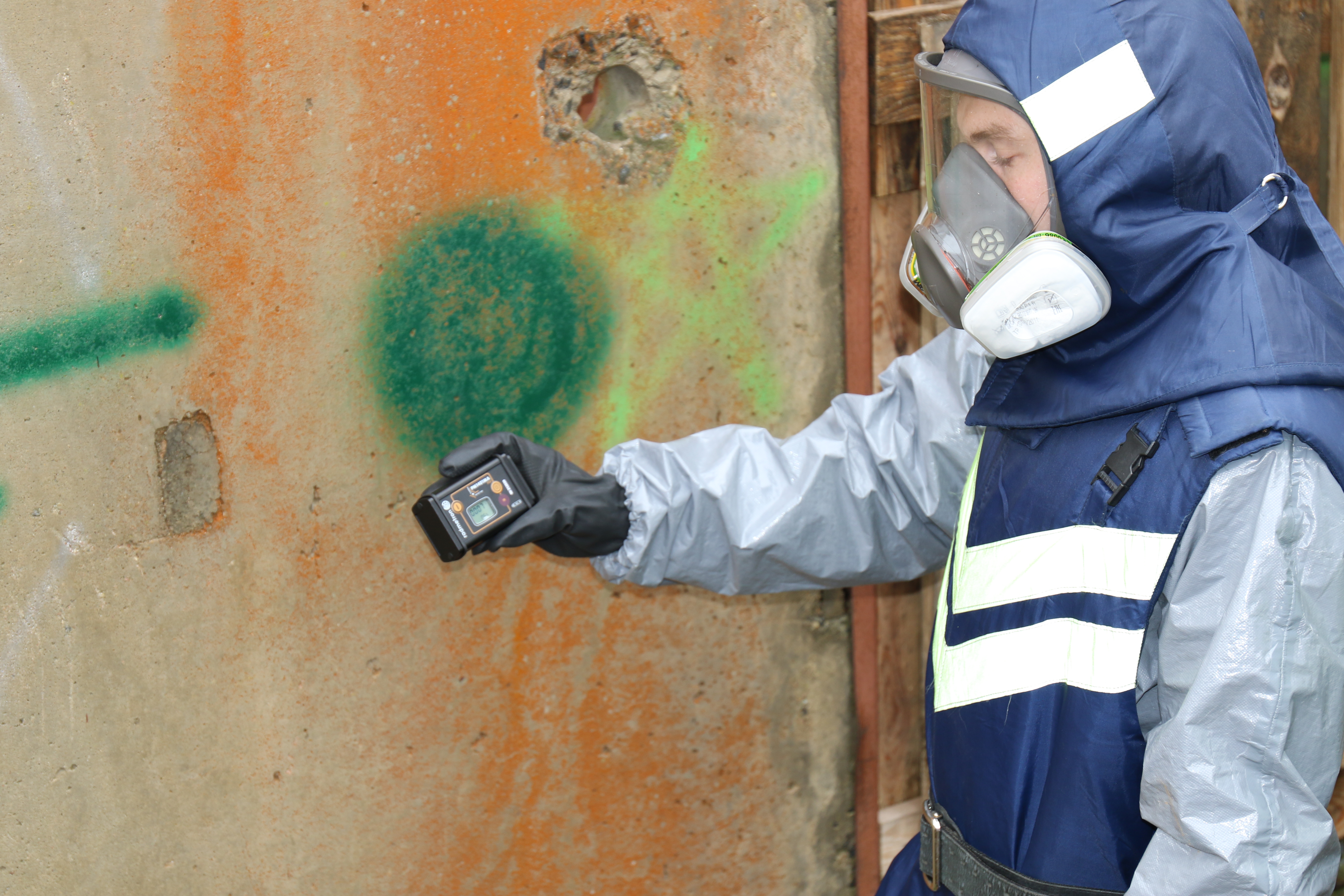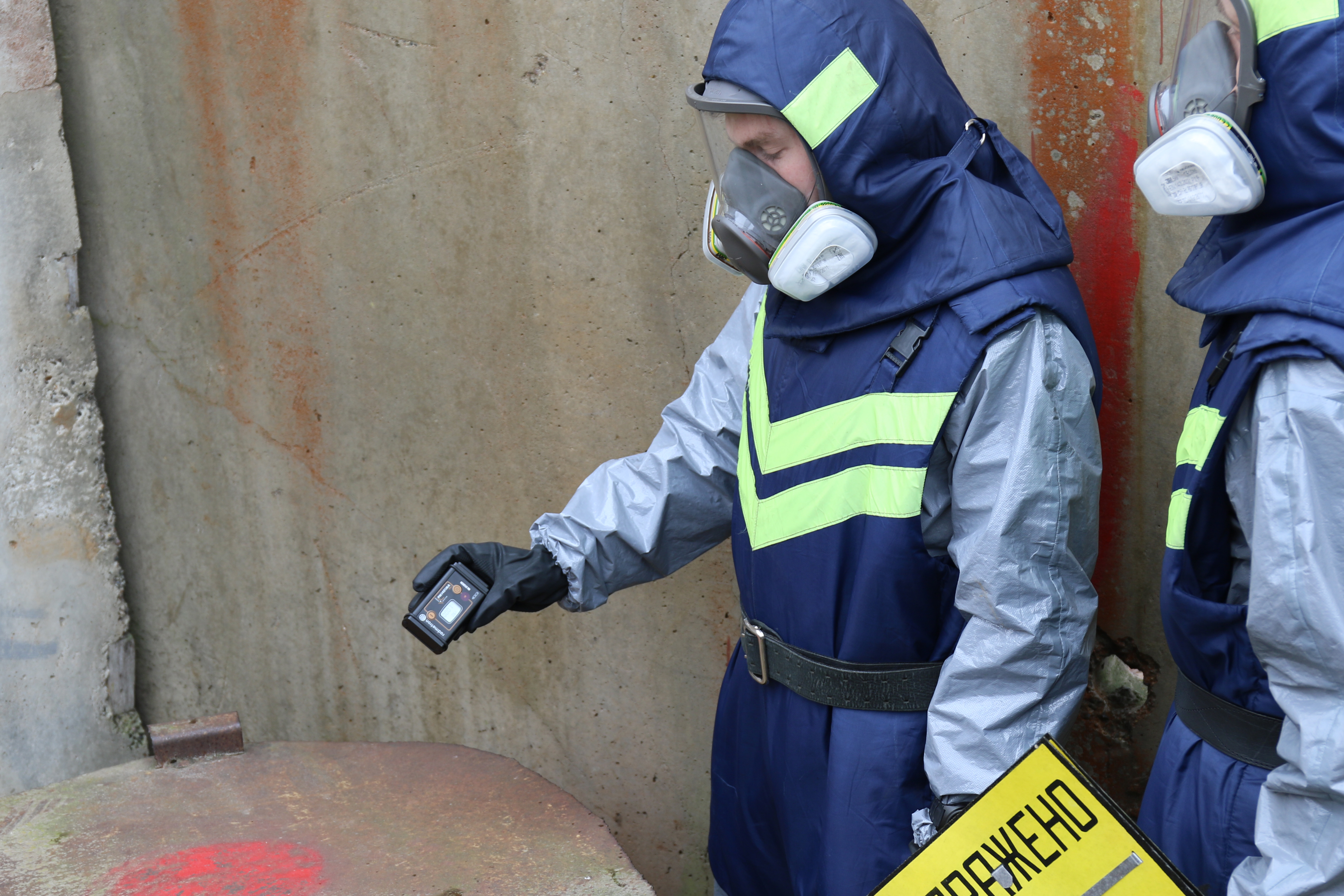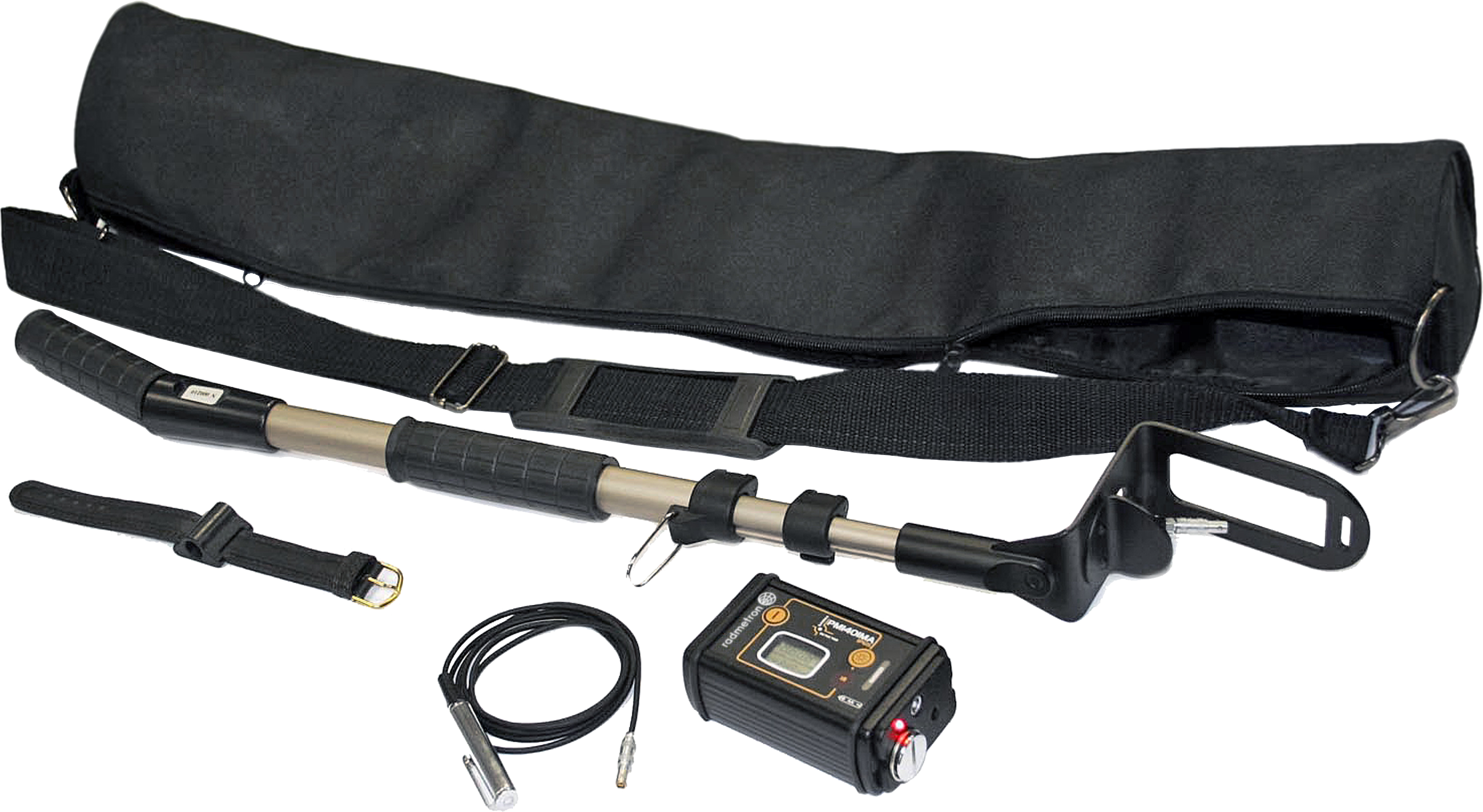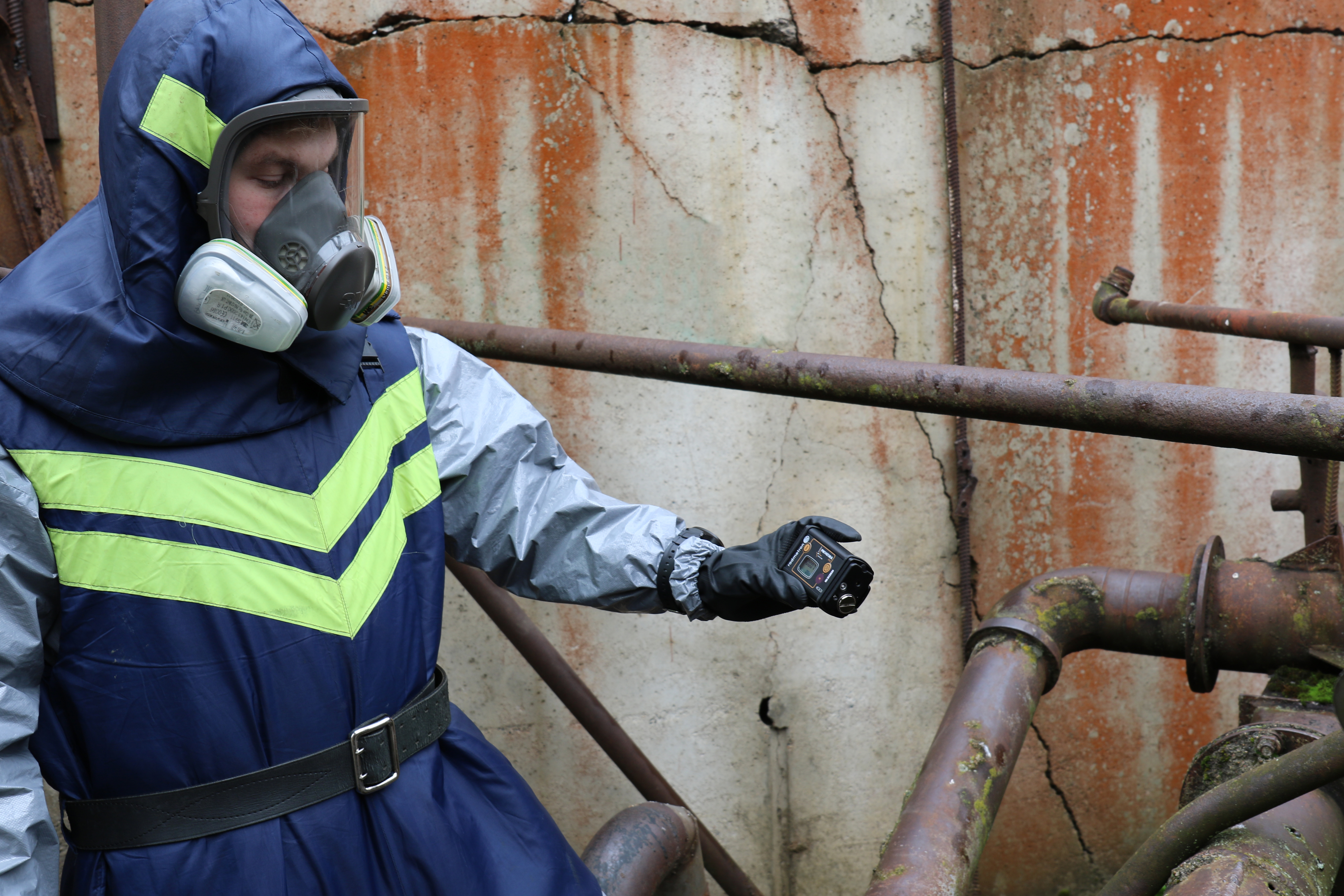 Personal radiation detector PM1401MA is designed for detecting of gamma radiation sources. Due to its hermetic and shockproof case and the LCD screen fluorescent backlight, instrument can be used in extreme and harsh environments. For work in difficult-to-access areas telescopic extension tube is provided. PRD has audible, visual and vibrating alarms, records and stores up to 1000 events in non-volatile memory and transmits data to a PC via IR channel.
PM1401MA is recommended for first responders, security guards, police, customs officers and border patrol. No special experience or training is necessary to operate the instrument.
Details
Characteristics
Detector
—
Csl(TI) scintillator
Dose equivalent rate (DER) measurement range
—
0.1 µSv/h – 70 µSv/h / (10 µR/h – 7000 µR/h)
DER measurement accuracy
—
±(20+1/Ḣ)%, where Ḣ = DER, μSv/h
Energy range
—
60 KeV – 3 MeV
DER indication range
—
0.01 µSv/h – 99.99 µSv/h / (1 µR/h – 9999 µR/h)
Alarm Type
—
visual, audible and external vibrator
All characteristics
Gamma Personal Radiation Detector PM1401MA
Operation Principle
Once the PRD is turned on, it automatically starts taking measurements and storing the background radiation information. Instrument can detect the slightest increase in the radiation background. The instruments advanced processing algorithm enables the user to update the background levels and setup the alarm thresholds depending on the probability and false alarm rate requirements. Detector is able to detect radiation sources when the background decreases due to radiation shielding or when the background radiation intensity is high requiring the source to be located among high radiation level.
Characteristics
| | |
| --- | --- |
| | Csl(TI) scintillator |
| Dose equivalent rate (DER) measurement range | 0.1 µSv/h – 70 µSv/h / (10 µR/h – 7000 µR/h) |
| | ±(20+1/Ḣ)%, where Ḣ = DER, μSv/h |
| | 60 KeV – 3 MeV |
| | 0.01 µSv/h – 99.99 µSv/h / (1 µR/h – 9999 µR/h) |
| | visual, audible and external vibrator |
| Drop test on concrete floor | 1.5 m (5 ft.) onto concrete surface |
| | IP65 |
| | one AA size battery |
| | |
| | 320 g. (11.29 oz) - including battery |
| | IR interface |
| | -30°C to 50°C (-22°F to 122°F); LCD -15 to +50 °C (+5 to +122,5 °F ) |
| | 110х57х32 mm (41/3 х 21/4 х 11/4 in) |
| | up to 95 % at +35 °C (+95 °F ) |
| | 990 data points |
| | |