Electronic Dosimeter PM1211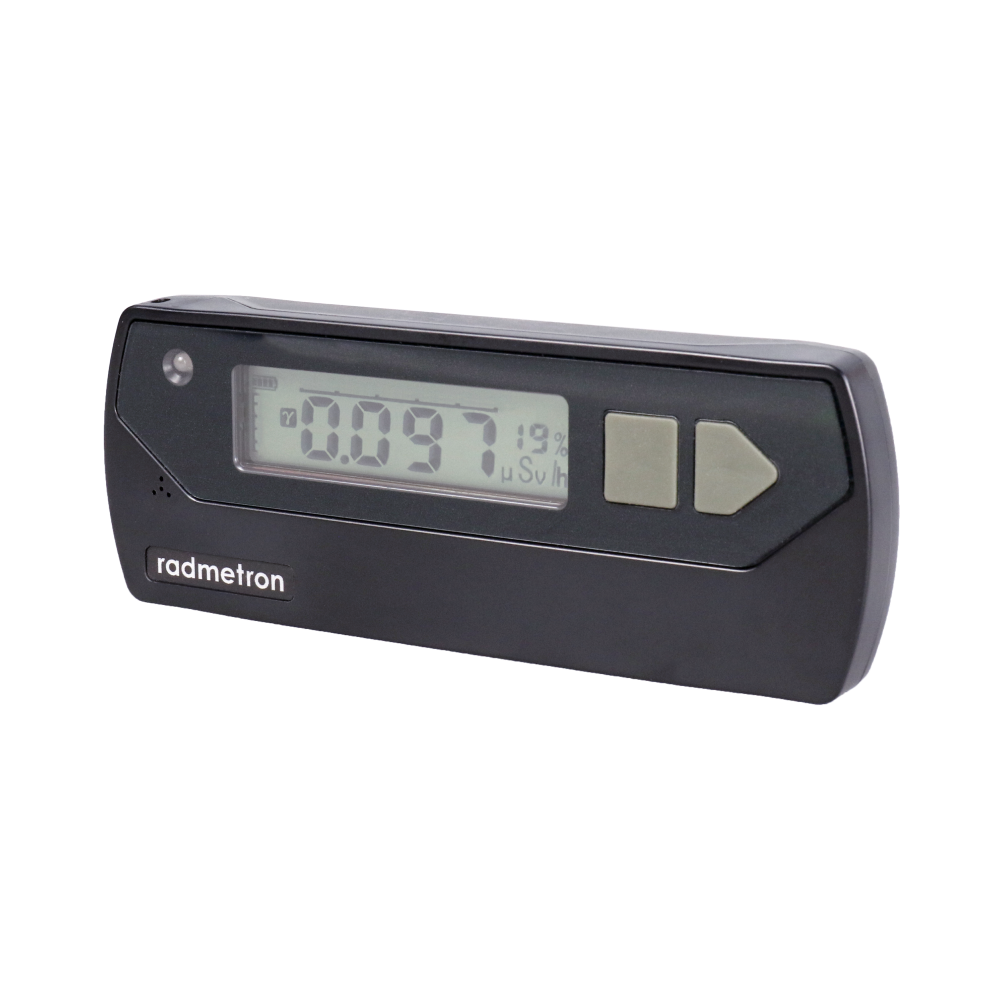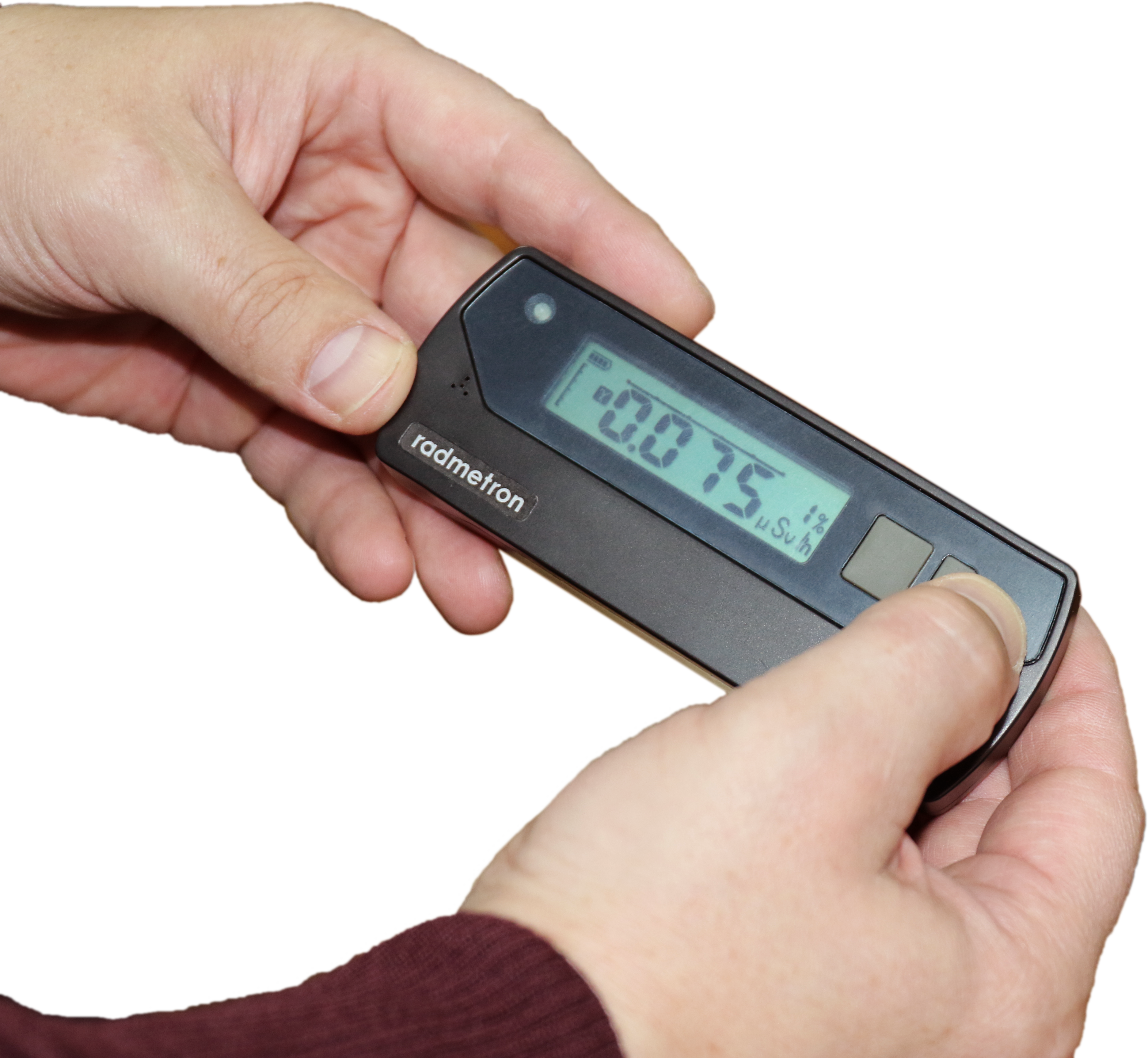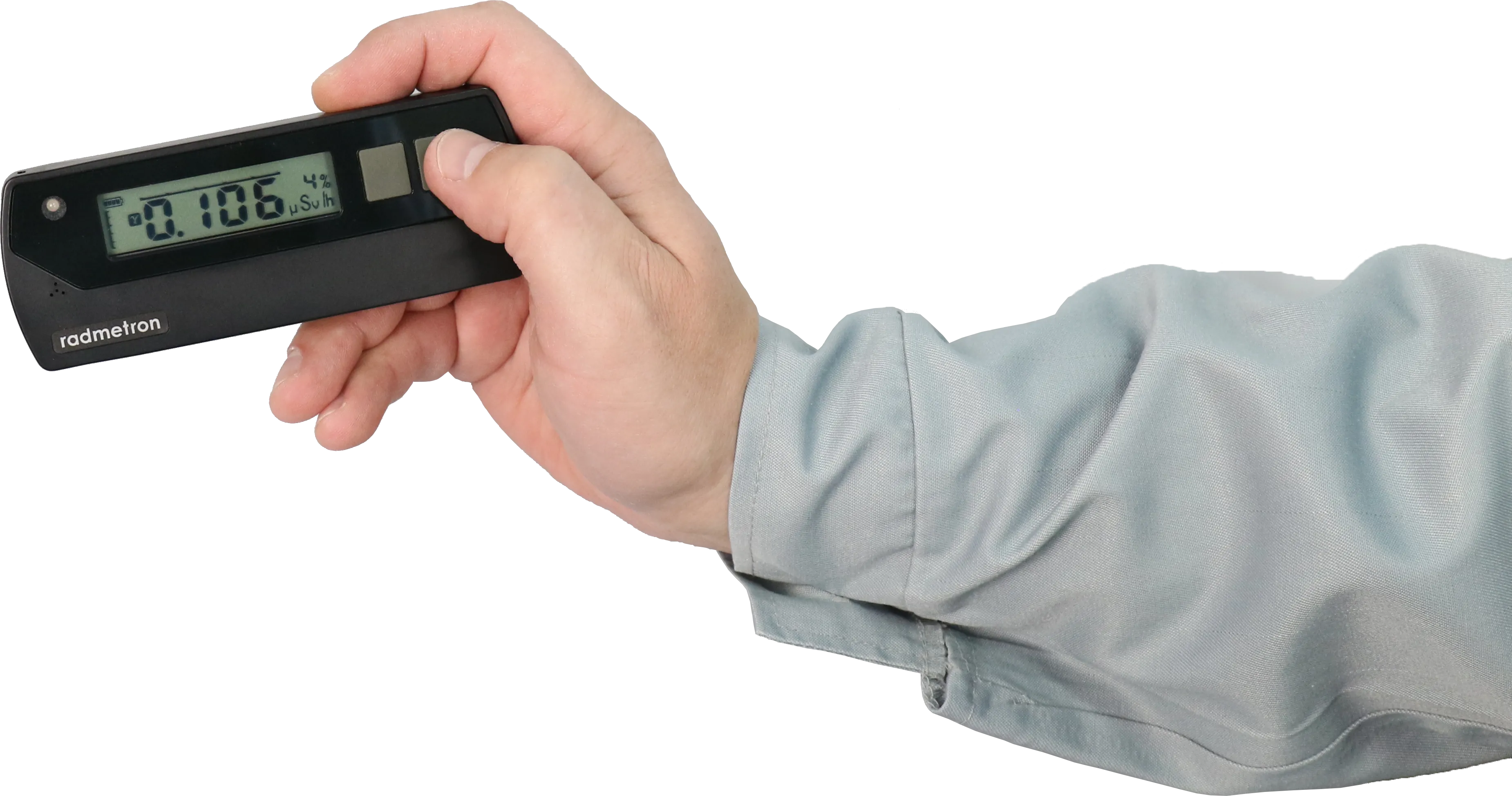 Electronic Dosimeters of PM1211 Series provide a new feature of automatic calculation and display of the countdown of safe stay near an ionizing radiation source.
Dosimeters measure the ambient dose equivalent rate (DER) and dose equivalent (DE) of gamma and X-ray radiation, record data in non-volatile memory, have visual, audible and vibration alarms.
Electronic dosimeters of PM1211 Series are recommended for officers of customs and border patrol, transport organizations, personnel of nuclear power facility, radiological and isotope laboratories, offices of Ministry of Emergency Response, police, radiation safety services of other ministries and departments and a wide range of people dealing with radiation in everyday life.
Details
Characteristics
Detector
—
Geiger-Muller tube
Dose equivalent (DE) measurement range
—
1 µSv - 25 Sv
Dose equivalent rate (DER) measurement range
—
0.1 µsv/h - 100 mSv/h
DE measurement accuracy
—
± 15 %
DER measurement accuracy
—
± (10 + 0.0005/Ḣ + 0.05∙ Ḣ) %, (Ḣ - DER value)
Energy range
—
48 keV - 3 MeV
All characteristics
Electronic Dosimeter PM1211
Operation Principle
Dosimeters are designed for continuous measurement of DER and DE of X-ray and gamma radiation. Instruments produce audible, visual and vibration alarms if the preset DE and DER thresholds are exceeded, save measurements history in non-volatile memory, work up to 24 months from one battery. Additionally, dosimeters have the function of indication of current time (hours, minutes, seconds), date (date, month, year) and air temperature on the liquid-crystal display (LCD).
Instruments are easy in operation, have user-friendly interface, so can be used by untrained users.
Mode of countdown of safe stay near radiation source
When DER threshold is exceeded, PM1211 automatically switches to this mode and displays the DER value and countdown of safe stay in the current radiological environment.
The countdown is displayed in days, hours and minutes, so the user can assess the level of radiation danger and quickly make a decision about further actions – to move away at a safe distance.
This function is implemented in PM1211 Series to simplify operation with the device for:
officials of emergency organizations for rapid decision-making during primary inspection of objects with increased level of ionizing radiation;

unprepared users in the field of radiation safety.
Advantages for users:
facilitation and acceleration of the process of the radiological incidents response

high level of automatization

significant reducing of general exposure

reducing of risks of overexposure for both professionals and unprepared users
Characteristics
Geiger-Muller tube

Dose equivalent (DE) measurement range

1 µSv - 25 Sv

Dose equivalent rate (DER) measurement range

0.1 µsv/h - 100 mSv/h

± 15 %

± (10 + 0.0005/Ḣ + 0.05∙ Ḣ) %, (Ḣ - DER value)

48 keV - 3 MeV

Energy response relative to 0.662 MeV

| | |
| --- | --- |
| in the range from 0.048 – 3.0 MeV | no more than 29% |

2 independent thresholds for both DE and DER

visual and audible

IP54

non-volatile

one lithium battery CR2450 or BR2450A 3.1 (+ 0.2; - 0.5) V

| | |
| --- | --- |
| PM1211 | at least 24 months |

130 g (including battery)

USB

from - 40 °С to + 60 °С with battery BR2450A (from - 40 °С to - 20 °С without indication on LCD; from - 20 °С to + 60 °С with battery СR2450)

from 84 to 106.7 kPa

128 x 48 x 20 mm

up to 98 % at 35 °С